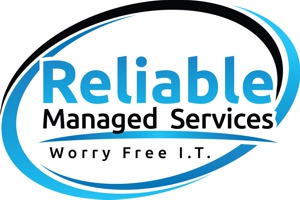 Simplifying Your Technology And Your Business With Worry Free I.T.
Reliable Managed Services is a top-rated Managed IT Services provider serving large to small businesses throughout the United States. We serve a diverse group of industry leaders in; accounting, health care, financial services, insurance, manufacturing, legal and others which give us a rich array of industry specific experience. Many of our new clients come from referrals made by our existing clients working in the same industry. RMS believes in simplifying your technology and your business with Worry Free IT.
Serving businesses for more than 21 years we are committed to building long term, trusted business relationships with our clients. We do not want to be your next IT company; we want to be your last. We know you demand and deserve great service and responsive support. That's why, with Reliable Managed Services, you'll get everything you need from a managed service provider at a cost effective price. We're about keeping you up and running through proactive and not reactive support, providing personal attention and providing you with reliable IT support 24/7/365. Our ultimate focus is on client success. Business is meant to drive technology. With efficient use of technology we take the complex world of technology and simplify it to better accomplish our client's goals.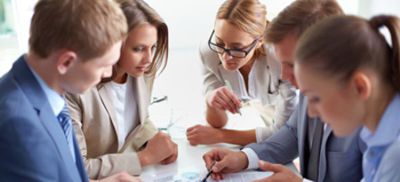 Our team of professional, experienced and qualified executives, consultants, engineers and technicians will keep your company on the leading edge of technology by using our successful array of managed IT services, data center and network services, database management, virtualization, secure flexible cloud solutions, software as a service (SaaS), security solutions, cross-platform integration, information management, security patches, antivirus and firewall protection, systems design, backup systems, disaster recovery, business continuity planning & implementation, systems assessments & implementations, vulnerability & penetration testing, new compliance measures and network infrastructure management to name a few. We have strong expertise in these technologies and others to meet the IT expectations and needs of your company.
Benefit from our expertise in aligning technology initiatives with business goals, strategic IT planning, network design, and overall information technology cost management. We provide you with a stable, reliable and secure IT infrastructure, so you can focus on the operation and growth of your business.
If you are seeking to partner with a managed IT services expert you have come to the right place. Outsourcing your IT with the RMS team enables you to strategically plan and budget for your IT needs with a team of experts that know system uptime is paramount to ensure the health of your business. We offer IT solutions for your business that work. Please explore our website and contact us so we may begin proving ourselves to you today. Contact us today for a free network security assessment. There is no commitment and it does not cost you anything. We are looking forward to welcoming you into our growing family of clients.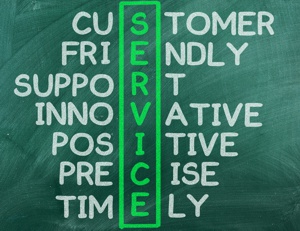 Our philosophy has always been very simple - to combine the basics of great customer service and professionalism, like returning calls quickly and being on-time, with the highest level of technical expertise. While today's technology changes often, our philosophy on providing great customer service does not. Extra service is part of our regular performance. Discover why so many businesses are turning to Reliable Managed Services for the best and brightest in IT support. Our staff delivers personalized service, resolves problems effectively and we respect your time. We stand behind our solutions and back them up with a service level guarantee.
The Reliable Managed Services Team has an extensive background as technology professionals throughout the country and over fifteen years in the IT industry. Members hold degrees in Information Systems and professional certifications from industry leading vendors like Microsoft, Apple, Avaya, Cisco, Citrix, CompTIA, Google, LPIC, Netware, Novell, EMC, NetApp, SonicWall and others.