Reliable Managed Services Referral Program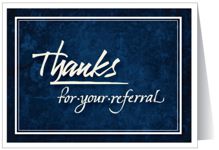 We want to reward you for helping us spread the word about Reliable Managed Services. That's why we've developed a referral program that makes it easy for you to help us offer our services to more organizations like yours. Earn Our gratitude and a little something extra for your added efforts.
Click Here To View All 35 Awesome Referral Rewards
Do you work with a company and think Reliable Managed Services could add value to their environment?
Are you hearing about their frustrating IT challenges?
Out of control IT Costs have them scrambling for money in these tough economic times?
Introduce them to Reliable Managed Services and help them GAIN CONTROL of their network and their COSTS.
Share a great Trusted IT Advisor with other companies to receive the benefits you now enjoy.
Share the new age of Technology with other companies
Share the reduction and alleviation of hard and soft down time (major expense to all companies)
Here's how to get started. If you are not comfortable providing us with their contact information, you can send an email telling them about our services and let them determine if they are interested (make sure they mention you referred them when they call). All you have to do is click the link below, edit the email as you see fit and send it off.
Click Here to Send a Referral Email From Yourself
Alternatively, you can fill out the form below for each organization that you would like to refer. We will contact the organization on your behalf and if they sign up with Reliable Managed Services for our Managed Services you will earn a reward. Either way, we greatly appreciate your help in spreading the word about Reliable Managed Services. For additional details, please see our referral program Frequently Asked Questions.
Made with BreezingForms for Joomla!® by Crosstec