What Is A Professional IT Technician?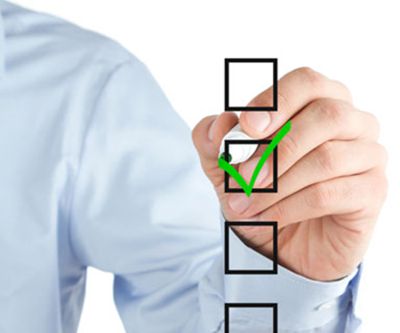 A "Professional IT Technician" will have these characteristics:
Reliable, trustworthy and professional
Broad range of excellent technical skills
Attentive listener who asks appropriate questions to determine causes of issues or solutions
Communicates without using confusing tech jargon, explains technology issues understandably
Is up to date with all new technologies
These qualities are also found in Trusted IT Advisors at a corporate level. This is due to your Trusted IT Advisor creating a professional team of experts to accomplish what your company and Trusted IT Advisor agree to with respect to your company's IT needs and goals with proper staff selection, continued professional training and corporate policies. Professional IT Technicians are an extension of your Trusted IT Advisor and their Professional IT Technicians must be seamlessly integrated to be effective.
Important Questions To Ask Yourself About Your Professional IT Technician
When the tech arrives on-site does he follow a routine (check in with onsite admin, asks questions about the issue, notifies users of potential downtime while issues are addresses) or does he just go to the server and work?
Is he prepared for the IT service to your company, because he questioned you about the issue at hand, planned for addressing all issues and has appropriate hardware or software with him to resolve the issues during service call?
Is he well dressed and well groomed?
Does he understand that while there at your company he will be a representative of you the client, the IT Support company he works for and himself?
Do Your Professional IT Technicians Have A Broad Range Of Excellent Technical Skills?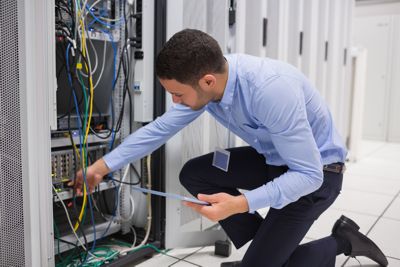 critical in-the-field experience especially when dealing with businesses similar to yours
experience with businesses that do what you do
experience with specific applications that are vital to your business
experience working with hardware that is critical to your business
substantial skills in more than one specific area
a solid knowledge of entire networking environment
experience with servers, desktops, backups, security, firewalls, switches, remote offices, cell phones and PDAs, basically everything IT.
a commitment to excellence by perpetually seeking knowledge through continued education, keeping leading edge on all new technology and professional development of all aspects of technology career
Who will be your main Technician's backup?
Your Technician should have 1 to 2 other technicians who are intimately knowledgeable about your network just in case your main technician is unavailable for a period of time, such as vacation, illness or other instances.
Technicians should adhere to corporate standardized processes in place that identify how technical tasks are performed. By technicians adhering to corporate standardized processes it insures in the event they are not the next technician to work at client's business the service call will still be handled effectively and expediently by someone who knows their network. This avoids technician "work arounds" which are difficult to track and often times temporary fixes.
Small IT companies come and go quickly – and so do the Techs
If you've been in business for longer than 5 years, you've probably hired more than one IT Support Company - you've maybe hired many. You know the frustrations of having a new technician working with your network. The question becomes "Is your technician a trusted advisor?" or just a guy trying to fix your computer problems?