We want a long term relationship not a short term gain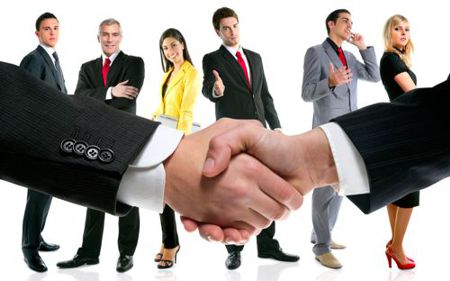 As we strive to become your IT Professional & Trusted IT Advisor we seek ongoing contact with you, our client, on a regular basis. It is imperative to be a part of your business routine so we are able to assimilate the true IT needs and goals of your company; both long and short term.
We look to you for guidance as to where and how the most effective ongoing contact should be to accomplish and yield a common and perpetual interaction of knowledge and learning between us.
We are in this relationship for the long haul. We are prepared to invest time in meetings, calls, emails and generally staying in touch with you our client. This process is not limited to when we are working on a project for you but on an ongoing basis.
We put our clients' interests in front of our own. You come first !
As your Trusted IT Advisor we have our "self-orientation" under control. Our focus is not our self-interest; it is on serving you our client through working diligently daily to serve your best interests over time. Our intention is to truly be your TRUSTED IT Advisor.
Putting clients' interests in front of our own is the foundation of trust we build one day at a time with our clients. As your Trusted IT Advisor there will be times when our client's best interests would be better served by not going ahead with a particular IT project and you can count on us to be driven by client service rather than our own corporate income.
We are genuinely interested in our clients and their businesses
We as your Trusted IT Advisor are genuinely interested in our clients, personally, and in our clients' businesses.
Dale Carnegie said "You can make more clients regard you as their trusted advisor in two months by becoming interested in people than you can in two years by trying to get people interested in you." OK, Dale actually used the word "friends" but the philosophy behind this is still sound and applicable.
We work really hard to understand our client's underlying interests and not just their surface "wants"
As Steven Covey so succinctly puts it in The Seven Habits of Highly Effective People "Seek first to understand and then to be understood." There is more to being a Trusted Advisor than just jumping whenever our clients asks us to, with our only question being "How high?" It's vital we take the time to dig below the surface. We seek to really understand why our client asking us to do certain thing or to work in a certain manner. Only by digging below the surface can we obtain the highest and best objectives for our clients.
We are reliable and we do what we say we will do
"I'm not upset that you lied to me, I'm upset that from now on I can't believe you" (Friedrich Nietzsche). We strongly believe doing what we said we're going to do! We deliver on our promises … even small ones.
We are credible
We profoundly value our credibility. We are in constant pursuit of expanding our IT knowledge. We strive daily to stay on the leading edge technology professionals. We're on a perpetual quest to find products and services which will be ultimately beneficial to our clients. As your Trusted IT Advisor we search for value to accomplish the most with the best value possible.
Our clients trust us and rely on us as credible, authoritative experts to guide them in matters of technology.
We get up close and personal and connect emotionally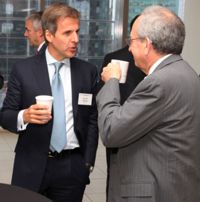 The old adage about people wanting to do business with people they know, like and have come to trust really is true. This holds true for us in our business. While we know all of our clients won't all become our best friends, it is our intention that all of our clients like and respect us. Our goal is to achieve a mutual relationship where we would all feel comfortable enough to contact each other and ask each other out for a beer (or coffee).
As your Trusted IT Advisor we understand it's vital we make an emotional connection with you our client. We're not saying logic doesn't have a role to play, but too many professional advisors spend too much time on their logical arguments and not enough time thinking about how they might better connect emotionally with their clients.
We are genuinely passionate and enthusiastic
"Burning enthusiasm, backed by horse sense and persistence, is the quality that most frequently makes for success." (Dale Carnegie)
As your Trusted Advisor we have genuine passion and enthusiasm about our work, our clients and our desire to help them with their IT needs. This is not just a job to any of us. All of us have been involved in technology from very young ages and our focus, learning, knowledge base and career paths all have been driven by our technology knowledge and skills. We are all high energy technology professionals with a single focus; to serve your company's IT needs. We do all of this with enthusiasm, passion and great personalities.
We are authentic
"Be yourself; everybody else is taken" (Oscar Wilde)
We are unique. We have our own style. While we all can't look alike or talk alike we are memorable as your Trusted IT Advisors. We are authentic, genuine, real, individual people with a single focus on serving our client s' IT needs.