Very Important Questions to Ask Your Managed Services Provider
Do you specialize in any industry … and who is your typical client?
Does the company focus on 1 and 2 person offices or larger companies with 50, 75 or 100+ employees? The technology solutions available and affordable to smaller companies are considerably different than those available to larger companies with bigger budgets. Applying network applications that were built for a 5-person office, to an office of 50 or more, is like trying to fly a hang-glider across the Atlantic – not a good idea!
Discovering the industries that your potential IT company specializes in can be very important. For example; if they generate 60% or more of their revenues from law firms and you are a sales and distribution organization, there are likely going to be some issues. In this instance, don't by shy in asking them how many sales and distribution companies they are currently dealing with.
Does your IT company have "one" client that makes up the lion's share of their revenues (30% or over)?
This is such a critical question, because if the answer is "yes" and the company loses that client, they are likely in big trouble and may not survive – and this could leave you hanging with no support. A second issue you'll have to deal with in this scenario is: what happens when their largest and most important client has a sudden network emergency? How will they service your needs during these times … or will you be "ignored" until their important client is taken care of?
Who will be the actual person coming to my place of business…and who is responsible for my account?
Who will service your account? Will you be assigned 1 or 2 specific technicians that will service your account or will it simply be assigned randomly to a handful of techs — basically, the tech-of-the-day. The last thing that you want to hear from your technician when they walk in the door is "where is the server?"
What about Tech certifications?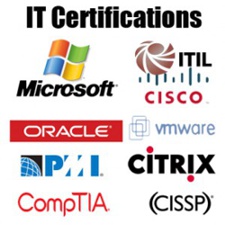 Technology is obviously a hot industry right now and there are a lot of people out there who are "certified". But the truth is; there is a big, big difference between book-learned knowledge and knowledge that is acquired through thousands of hours in the field.
Within any business there are so many different forms of technology, it is next to impossible to book-learn them all. Printers, servers (old and new), desktops, laptops (many flavors), security, backups, malware, remote access, cell phones, websites, customer databases, accounting packages - are just a few of the things a tech will have to deal with.
An experienced field technician is exposed to all of these business variables, and develops processes to keep them healthy, or quickly and accurately fix them when they break. This knowledge simply cannot be book-learned … and you don't want your company paying for the technicians to learn it!
What is your customer retention rate over the last 7 years?
How long has their average client stayed with them…especially over the past 7 years The bottom line is: if the IT Support company that you are talking to is really good, their customers will stay with them. Of course there are always issues and problems with any computer network, but if the company is good, they will resolve these issues in a timely manner and within a reasonable budget.
How much of your income comes from preventing problems before they happen, versus fixing them after they occur?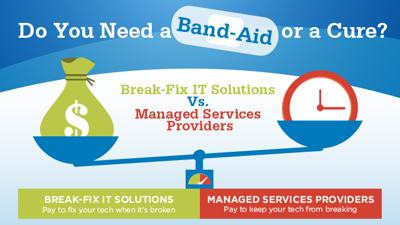 In the "old days" companies used to let their systems slow to a crawl or break, and then call the computer guys to come and save the day. But while the computer guys were on their way to the office, and while they were going about their business fixing the issues, the employees gathered around the coffee pot and chatted about sports and the weather.
Years ago, Fortune 500 companies figured out a cost for these idle times, and that dollar amount was staggering. So they decided to invest money towards the prevention of issues, rather than fixing them after they were broken.
Honestly, prevention in any area is a much more effective approach, rather than letting something break and then fixing it. Like Fortune 500 companies learned the hard way, small businesses are following suit.
Ask your prospective IT Support company how much of their efforts are geared towards preventing problems rather than fixing problems once they already exist. In today's world, with the technology available and affordable to any size business, IT Support companies should be applying some level of 24/7 monitoring for their customers. Doing this will save companies thousands of dollars each and every year.
What is the worst disaster that you have faced with one of your clients in the past year or so?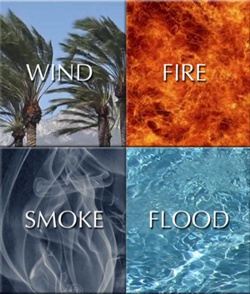 This of course is a loaded question. If the disaster happened to one of the company's existing clients, it will be important to know why the disaster happened. There may be a logical reason for the disaster (fire, theft, flood, etc.) but either way, you will learn a ton of valuable info by asking the question
As they describe how they helped the company recover from the disaster, pay particular attention to the process that they used. Is it a documented process – or was the company just "winging it"? Does the process seem logical and repeatable? Also, pay attention to the timeline for each step of the recovery process and who was assisting in the recovery at each step.
By asking this question, you'll learn a lot about the integrity of the company. Will they shy away from this question, give you a quick kind of non-answer, or will they be open and honest about the situation. As you well know, trust is one of the most important factors in your relationship … this question will help clarify that.
How much does your service cost?
When you are talking to a prospective IT Support company, they should be able to give you a very close estimate on what it will cost to manage and support your network – and they should have clear and understandable reasons to support these costs. Ask them what will it cost to have them come in and "cleanup" your network…and what it will cost to support you monthly from that point forward.
This will give you a very good feeling for where they will be. If they come in significantly lower than other companies – beware. Trust is the most important part of this relationship and you need to know that in IT support, just like anything else, you often get what you pay for.
What is the most important part of the relationship between your company and your IT company?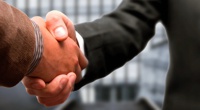 In some form or another, the answer here is TRUST. The company you choose is going to safeguard one of your company's most valuable and treasured assets – your data. They are also going to be partly responsible for the productivity of your employees — Email must work, office applications must work and employees must be able to access data when they're away from the office. Processes must be in place to assure the safe keeping of the data. You need to KNOW that this is taking place – you will want to fully TRUST your IT Company … who will for all practical purposes, become a trusted business partner.