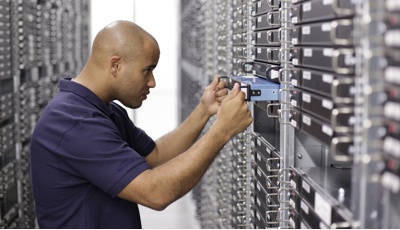 Basic Managed IT Services for Businesses in Orlando
In our digital world, all small businesses need a sophisticated and secure IT infrastructure. Customer security is a very serious matter with lots of relevant regulations concerning it, and the security threats facing businesses at all levels are numerous.
At Reliable Managed Services, our goal is to help your business grow by serving your information technology needs.
What You Get With The Basic Managed IT Services Package
Starting at just $20/month, our entry-level service option helps business with fewer than 25 employees and less complex IT needs handle the following:
Note: Our professional package does not include costs of labor, and support services will be billed out at a discounted rate.
Basic
Low cost entry-level service option with fewer than 20 employees
Workstations & Servers
Support of workstations and servers. We support Windows, Apple and Linux platforms.
Mobile Devices
Support of your mobile devices including phones and tablets on both iOS (Apple) and Android platforms.
Malware Protection
Protects against, monitors and reports on a multitude of security threats like viruses, spyware, worms, rootkits and a whole host of emerging malware.
Patch Management
Ensures that operating system and application patches are tested and deployed on a schedule that doesn't interrupt your business.
System Maintenance
Performs a variety of automated maintenance tasks that keep systems running at peak efficiency.
Inventory Auditing
Get monthly reports about what IT assets, both hardware and software, you have and what their overall health is.
Power Management
Power settings policies and selective automated shutdowns provide instant return on investment.
Online Ticketing
Track open and closed support tickets from a central web portal.
Secure Remote Control
Gives technicians fast and secure remote access to resolve issues quickly.
Onsite Backup
Entire system backups using cutting edge image-based technology, so restores are fast and complete. Reporting and alerting ensures failed backups are a thing of the past.
Basic Package Complete Package Premier Package Cloud Package Compare Packages