What is "The Cloud?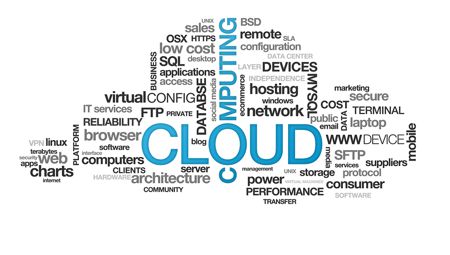 Cloud computing, or "The Cloud" as it is also known by, has become a huge buzzword over the past year. But don't feel bad if you're not really sure what the term really means, because you're not alone. People interpret "cloud computing" in many different ways.
There are no shortages of opinions in the IT world regarding the definition of "cloud computing." But in a nutshell, "cloud computing" is a new way of delivering IT services for businesses that are scalable and affordable - end users can deploy the services they need, when they need them. Many of those services are available over the Internet and users are only charged for what they consume.
The Cloud Computing market is typically segmented into public clouds (services offered over the internet), private clouds (internal enterprise) and hybrid clouds (a mix of both). The Public Cloud market is often sub-segmented into IaaS (Infrastructure as a Service), PaaS (Platform as a Service) and SaaS (Software as a Service).
What can you do in the cloud?
Pretty much anything and everything … from Email, Websites, Databases, Project Management, Snail Mail, Online Storage of Documents, Voicemail and More.
What makes the cloud so different?
No Infrastructure: If you have access to the internet, you have access to the cloud
Quick Start: Try before you buy, and get up and running very quickly
It's Open: Internet standards and web services allow you to connect services to each other