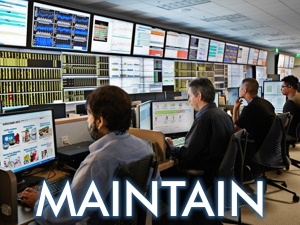 Reliable Managed Services develops an ongoing IT support and maintenance plan individually for each of our clients.
After the implementation phase, we maintain, support, and protect our client's IT systems and processes which are critically important resources vital to the success of their business.
The final stage of our process is to set solutions and procedures with proactive measures to ensure our client's data is safe and their network always operates at peak efficiency. Granting continued
relevance for our client's business objectives well into the future.
Our 24/7/365 monitoring and local support staff of highly trained engineers identify problems and solve them quickly before they become major issues, keeping a business IT infrastructure available when a client needs it most.